Join Us On Our Free Calls That Reveal How To Stop Foreclosure and Debt Collectors Immediately...
Space Is Limited So
Reserve Your Spot Now!!
What Others Are Saying About Our System...
"Its Settlement Check Time Once Again...another $3,000
If there is ANY doubt in anyone's mind whether this works or not here is yet MORE evidence it surely does. It works if YOU work the process and take action. That is all you have to do. Are we having fun yet?? I surely am!!!!"
Just Dave - Texas
"Thank you for making this possible. Its an awesome feeling to be enlightened and learn the system and how it has worked against us for so many years. Coupled with living in fear of fighting back the establishment. Now Im fearful NO MORE!. Im taking this information and working on behalf of my kids and myself in aiming to make some quick cash this summer."
Rodney - Illinois
"Thanks for resolving our issues with our 11 homes. You were able to accomplish in two weeks what we could not do in 8 months."
Clay - Florida
"What Lies In Your Debt has helped me with my mortgage and done an excellent job at keeping me in my house and with my credit card debt, and I will always be thankful to them for that. I could write a book on the good things that What Lies In Your Debt does for many people."
Randy - Georgia
"I am writing this testimonial to highly recommend What Lies In Your Debt. The staff at What Lies In Your Debt has high knowledge and treat everyone with great respect and there is no doubt in my mind that they will do anything and everything for people to win whatever fight they might be in for he is well connected to other great minds besides his own if needed. I will always speak highly of What Lies In Your Debt and the help they give and just hope everyone would understands who we are dealing with in our fight!"
Ricky - Missouri
"When people really find out what is going on behind the scenes in the mortgage industry like we did through What lies in your Debt, they will see that there are viable options to the stress and fear that the banks have had over the public for so long. I highly recommend that anyone who has an issue with their loans or mortgages to leverage the resources this business has put together. It could be the best thing they ever did!"
Kevin - Washington
"When my wife and I fell upon hard times, like many people during the current economic crisis, we tried several times to work with the bank with no resolve. Just as we were about to give up, a friend recommended What Lies In Your Debt. Since What Lies In Your Debt has come into our lives, they not only assist and guide us through this difficult time, but they also give us hope. What Lies In Your Debt works for our best interests and not the bank's, they give us honest answers and know more about our rights than any banking representative would even want us to know."
Louis and Kate - Florida
Complementary Webinar On How To Quickly Pocket $1,000 Fat Ones In The Next 30 Days Just For Joining Us On Our Free Calls....
Space Is Limited So
Reserve Your Spot Now!!
Don't Be A Victim Of The Current Economic Crisis. Turn The Tables On The Banksters, Collection Agencies, And Other Crooks!
So, if you are....
Facing foreclosure....
Drowning in credit debt....
Being harassed by debt collectors....
Having difficulty obtaining credit....
Having a hard time making ends meet....
You have come to the right place!
We understand the stress everyone is going through these days with the downturn in the economy, the uncertainty and instability of the job market. But even more, we understand the abuses that are happening all across the country by banks and debt collectors. Not only do we show you how to profit from these abuses our system allows you to stop debt collectors dead in their tracks with a nearly 100% success rate.
Stop collectors dead in their tracks
with a nearly 100% success rate.
Want to see how?
Take the video tour below!
Armed With The Proper Information You Can Fight Back And Put The Lenders On The Run...
Fraud involving mortgage loans, and/or foreclosure proceedings are increasingly less tolerated by courts. In addition, some mistakes and fraud actually violate laws and your rights as a homeowner and consumer under the TILA, RESPA, and by State and Federal Acts. We have even seen cases where the mortgage did not match the note. That fact alone can stop the foreclosure dead in its tracks. In other cases, the transfer of rights in the property was not properly executed in the mortgage which leaves the bank with an unsecured credit line. There are many factors which makes almost all foreclosures illegal. If you are not aware of these factors you are walking away and losing your home for no good reason.
With our proven, easy to follow system, you will be able to stay in your home and keep your cash.
So join now and get on the path to saving your home.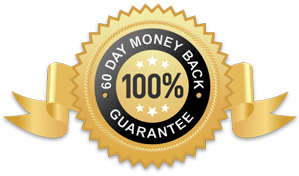 Get Rid Of Your Credit Card Debt, Clean Up Your Credit, And Make Debt Collectors Go Away? And Make Money Doing It!
Our members actually make money using our process while not paying big bucks for a process that just doesn't work! Rip off artists are abundant in these economic times. Just check Google and states' attorneys' offices, con artists without a conscience are plaguing struggling home owners or people who are having hard times. Take control yourself and don't count on anyone to get you through the tough times. Our proven system will show you how to keep the banks and debt collectors at bay while making them pay you every time they break the law!
Using our Proven System you can:
Have the debt reduced or even eliminated.
Have your credit report cleared of negative reports.
Receive thousands of dollars from the people trying to take money from you.
Don't believe us? Just enter your name and email address there on the left and we will send you a free webinar showing you how to pocket a quick $1,000.00 in the next 30 days.
Members Also Receive:
Live training webinars from experts.
Expert support.
Member forum.
Daily news from the experts to keep you up to date.
And much, much more...
So How Much Does It Cost?
The real question is, can I not afford to join?
We offer a full 60 day money back guarantee.
If you are like millions of Americans who are behind on their mortgage or thinking about doing a strategic walk out, behind on their credit cards, or just being harrased by debt collectors, then this system is for you.
We promise....
If you cannot stop your foreclosure, even if it's imminent.
If you cannot stop those debt collectors from bugging you.
If you cannot clean up your credit.
And finally, if you cannot make a few thousand bucks during the entire process...
We will refund your money 100% in the first 60 days.
So in reality, if we can show you how to make at least $1,000 in the first 60 days, then you have paid for your membership, and you are several hundred bucks ahead for the year.
With our 60 day money back guarantee you have nothing to lose.... not a single red cent and everything to gain!
Only $99 for first month and $49 per month after....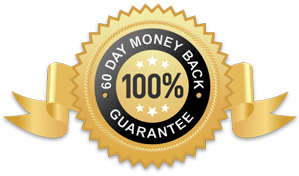 So you decide, $49 bucks a month and learn to get paid thousands or pay thousands and get no results....it's a no brainer!
So join now....it just might be one of the best decision's you will ever make!